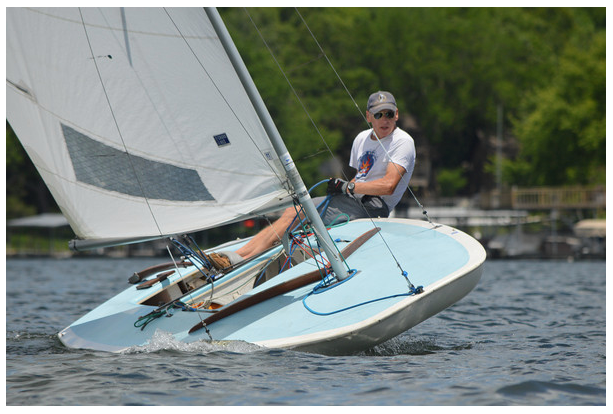 "Introduction to Sailing" sessions, for ages 12+, are held each Wednesday evening, 5:30 pm until sunset, and Sunday afternoon, 2:00 pm until 5:30 pm, June through August at SYC, 3724 SE Yacht Court, Topeka, Kansas. If you are a club member, lessons for you and your family are free. If you're not a club member, the fee is $25. The fee can be applied toward club membership.
PLEASE REGISTER and pay for lessons HERE. Then we'll contact you to arrange a time to get started. You'll be paired up with an experienced skipper who will explain sailboat parts, terminology and what makes them go. They'll take you out on the water in a boat and demonstrate, then will let you try your hand at it.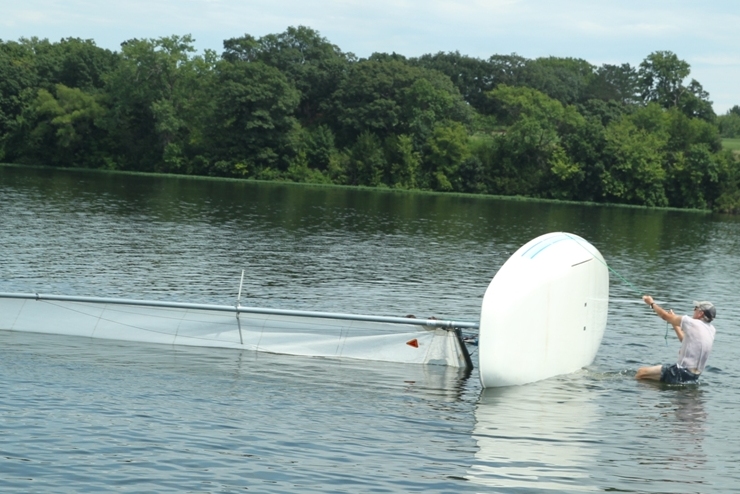 If you have a sailboat, we can use it, otherwise we use ours. These are centerboard class boats that do capsize on occasion. Lifejackets are provided. After several sessions the student should be able to rig a boat, launch a boat, make their way around the lake on all points of sail in light to moderate winds, and recover from a capsize.
For instruction, we use the booklet "Learning to Sail, Small Boat Sailing from the UCLA Marine Aquatic Center."
Click here for our Student Skills Checklist.
At your first session, we will ask you to sign the "Shawnee Yacht Club Waiver and Release of Liability."
Questions? Contact Us